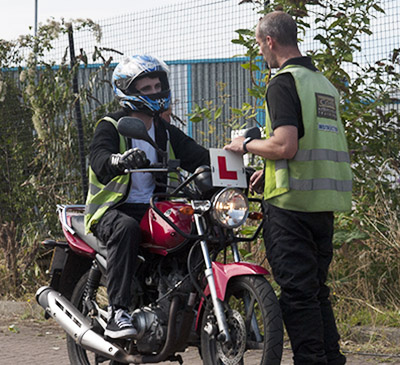 Unlike other vehicles, motorcycle training is generally done as an intensive course, because of this we offer 1h assessments that allow for both us to determine your training requirements and for you to get first hand experience riding a bike, be it for the first time or after a break.
It costs an hour of your time and you'll be taught all the basics, from starting the bike, moving off and stopping along with gear changing and safe control. You need bring nothing but yourself, we supply the bike, helmet and any other equipment and give you an opportunity to ride with no obligation.
We run multiple sessions every Saturday and can make extra arrangements on request. You can book a 1h assessment easily by contacting us via Phone, email or Live Chat (Mon-Fri) and get your first taste of riding!